---
---
SUPPORT OUR SUPPORTERS
MVY Business Supporters with job opportunities available:s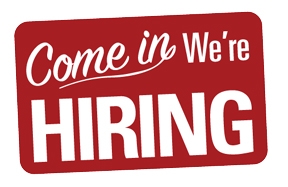 Murdick's Fudge: Murdick's Fudge has job openings for the upcoming season at their 3 Vineyard locations: Edgartown, Oak Bluffs or Vineyard Haven. To learn more about joining the Murdick's team, email mike@murdicks.com

Cape Cod Beer, Hyannis, has the following openings: 1) Sales & Distribution Logistics Manager 2) Brewery Maintenance Technician - Part Time

General Dentistry of Cape Cod, Hyannis: Accepting resumes from dental hygienist looking to join their busy team! Job description and information is available by emailing your resume to tricia@gdcconline.com

Oasis Massage has an immediate opening for a year-round licensed massage therapist. New graduates are welcome to apply. Additional certifications (Ie. Hot Stones, Pregnancy, MLD, Positional Release, etc.) are a plus. Our front desk takes care of scheduling, supplies, & billing. Our compliance officer follows changes in legislature & PPE requirements. This leaves our practitioners free to do what brought them to the industry in the first place: work with clients! For more information on the position, pay or benefits, please visit https://www.oasismassage.biz/join-our-team.html

On-Site Mobile Repair: An island owned and island based company is in search of a full-time automotive and diesel mechanic. Details at onsitemv.com or call 508-687-9792 or email your application to jobs@onsitemv.com

Charles River Apparel: A family-run company focused on designing high-quality, New England inspired apparel. Career opportunities available at https://charlesriverapparel.com/careers

MV Refuse District: The Martha's Vineyard Refuse District is accepting applications for the position of Bookkeeper/Office Administrator. This is a full-time, benefit position. Among other duties, the administrator will be responsible for performing the District's routine accounting functions including payroll and monthly warrants, posting and verifying accounts payable and receivable, posting cash receipts and expenditures, reconciling accounts and balances and trial balances, prepare District correspondence and assisting the general public with information etc. The applicant should have experience with Quick books, municipal finance and possess experience and familiarity with principles and practices of bookkeeping. Applicants should respond by April 14, 2023 with a resume and cover letter to: Martha's Vineyard Refuse District, PO Box 190, West Tisbury, MA or by email to mvrefuse@comcast.net

South Mountain Company: We're on a mission to make the world better through business. Our success is fueled by a genuine love for this work and each other. We show up as our authentic selves, lean on one another for support, practice open/honest communication and laugh often. Is this place for you? Visit https://www.southmountain.com/who-we-are/careers/
Stagecoach Taxi: Now hiring drivers! Family owned and operated, serving the Vineyard for generations. Learn more about becoming a part of their family of drivers: 508-627-4466. https://mvstagecoachtaxi.com/

Steamship Authority: No matter where you work throughout our organization, you'll be helping the Steamship Authority serve as a lifeline to the beautiful islands of Martha's Vineyard and Nantucket, helping us provide safe, convenient and reliable transportation to island residents and visitors alike. Submit your application on-line at https://www.steamshipauthority...

My Generation Energy The pride you have in living a clean energy life can extend to your career, when you're hired as a "Solar Installer" at My Generation Energy. Become part of the cutting-edge solar industry and join My Generation's growing team! Proud to be a trusted local company, My Generation Energy is passionate about making the world a better place, whether by preserving the environment, supporting their local community, or providing the best possible customer experience to their clients. You'll work hard at My Generation Energy, but you'll have fun doing it. And you'll enjoy competitive pay, generous health benefits, and a friendly team-oriented environment… all while providing your friends and neighbors with a successful long-term investment that they truly understand. To learn more and apply for My Generation's available "Solar Installer" position, simply visit MyGenerationEnergy.com/about/careers.

Zoë & Co., Professional Bra Fitters is looking for enthusiastic individuals who have a passion for lingerie and enjoy helping people! We are currently seeking to hire in all 3 store locations; Hyannis, MA/ Concord, NH/ Westerly, RI. This is a full-time, permanent position. No fitting experience necessary – we will train you! Bra fitters must have good interpersonal and communication skills and the ability to adapt to the specific needs of our customers. In addition to bra fitting, employees write receipts, maintain store appearance, and enter info into computer files. There are many other aspects of the business in which employees may participate: merchandising, purchasing and ordering, bookkeeping, marketing, advertising, social media communications, etc., all of which are done in house. Before being considered for management positions, candidates must become familiar with all facets of running the store, the most important of which is bra fitting. We are currently hiring in all 3 locations; Hyannis, MA/ Concord, NH/ Westerly, RI. Apply within! https://zoeandcompany.com/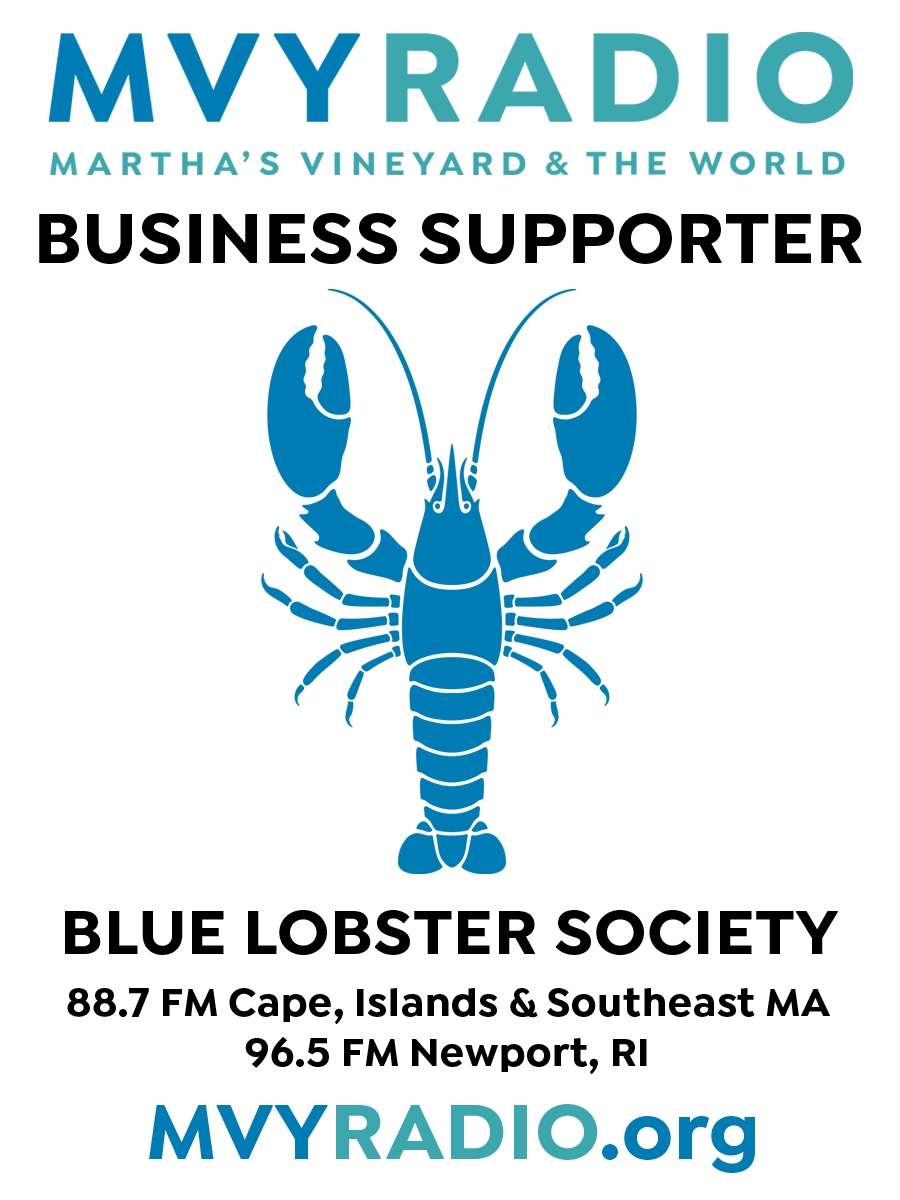 OUR UNDERWRITERS:
THE BLUE LOBSTER SOCIETY
MVYRADIO Business Underwriters provide support for our programming and are an essential part of MVYRADIO's continued service to the community. Every underwriter on MVYRADIO becomes a member of our Blue Lobster Society. It's our way of acknowledging their support of our station. It's always challenging to run a good local business, but especially during challenging times like these. If you hear one of our underwriters on the air or see the Blue Lobster Society decal on their door, please support them with your business and thank them for supporting your favorite radio station. Please consider supporting our MVYRADIO Underwriters by visiting their websites or social media platforms to find their current operating hours and services. Just click below, enjoy their offerings and thank them for being a member of the Blue Lobster Society!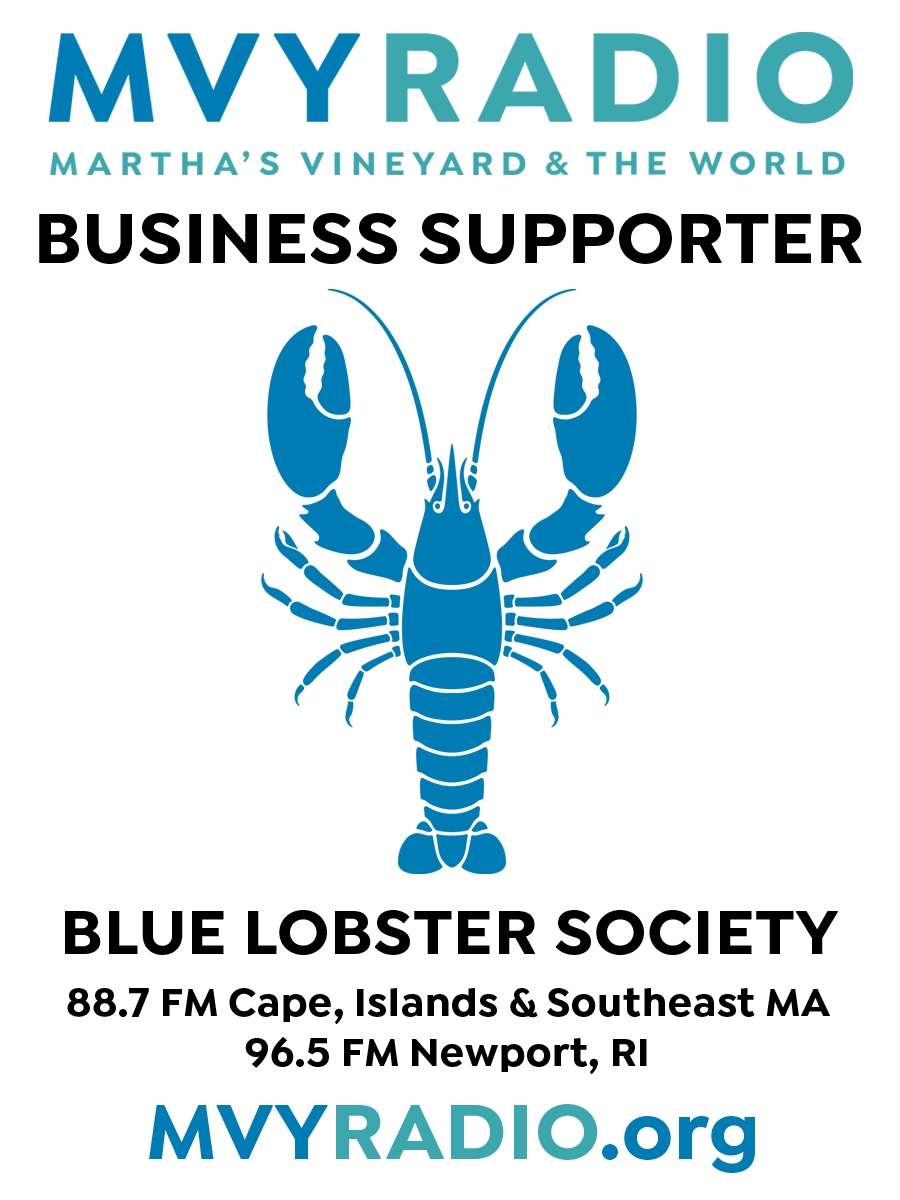 ---
YOUR BUSINESS CAN SUPPORT MVYRADIO!

Businesses can show their support for MVYRADIO by carrying our 88.7 FM, 96.5 FM or Blue Lobster stickers in their store.
Contact us for more information about becoming a sticker location!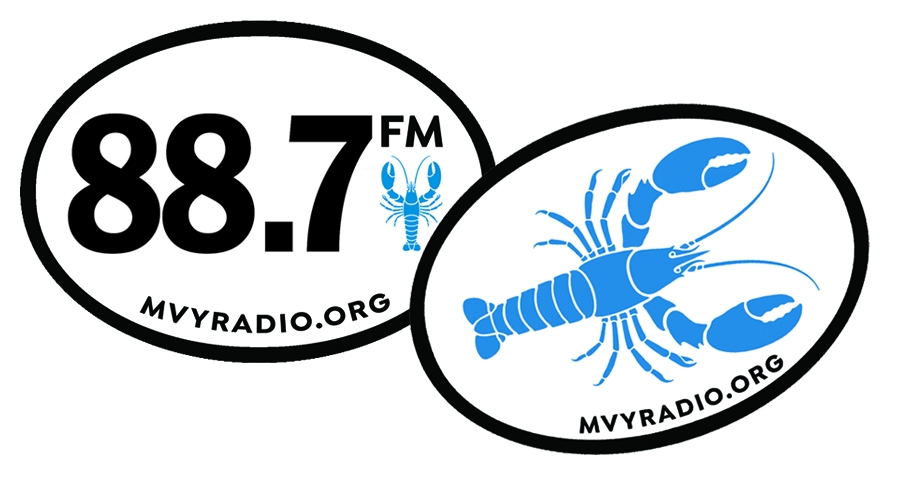 STICKER LOCATIONS:
Falmouth Chamber of Commerce, 20 Academy Lane
Buzzards Bay Coalition, 114 Front Street, New Bedford

Cronig's Market in Vineyard Haven
MV Wine & Spirits, Edgartown
Tony's Market 119 Dukes County Road, Oak Bluffs
Trader Fred's, Edgartown
Offshore Ale, Oak Bluffs

Cape Cod Maritime Museum, South Street, Hyannis
Discover Newport, Newport
Team One Newport, Newport

Newport Nautical Supply, Newport
Bite Me Bait, Newport
Pour Judgement, Newport
Coddington Brewing Company, Middletown
William Raveis Real Estate, Newport
Narragansett Cafe, Jamestown
Newport Originals, Newport
Canal Region Chamber of Commerce Visitors Center, Bourne
Sagamore Beach Visitors Center
---
BECOME AN UNDERWRITER
Businesses can show their support for MVYRADIO through Underwriting messages on our broadcast frequencies and streams. When you hear "Support for MVYRADIO comes from..." on the station, that's Underwriting! Our Underwriting team can create a package of 15 second messages for businesses of any size and any budget.

There are also opportunities for Underwriting here on our website, in our e-newsletter and on our smart phone app.

Underwriting on MVYRADIO is an affordable way to tell folks about your business and show that you care about independent, local, non-profit radio.
Underwriting messages must be:
-informational, but not promotional
-15 seconds long
-free of any "call to action" asking a listen to "do" "buy" or "go to"
-descriptive of the business, but without qualitative language "the best" "number one"
-free of mentions of prices, discounts and sales

Interested in becoming an MVYRADIO Underwriter? CLICK HERE to fill out our quick and easy inquiry form.

Are you a current underwriter and want to pay your account on-line? Pay your bill here using our on-line payment system.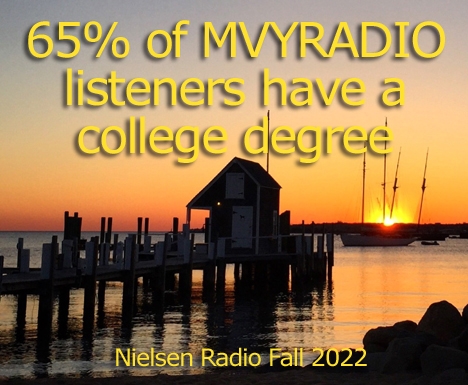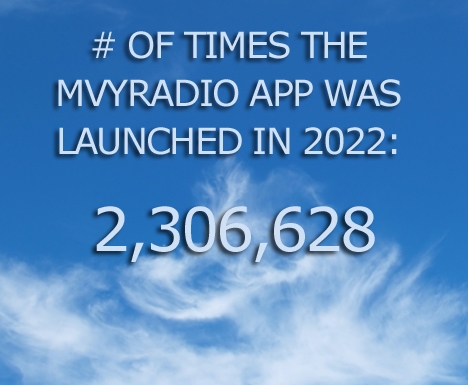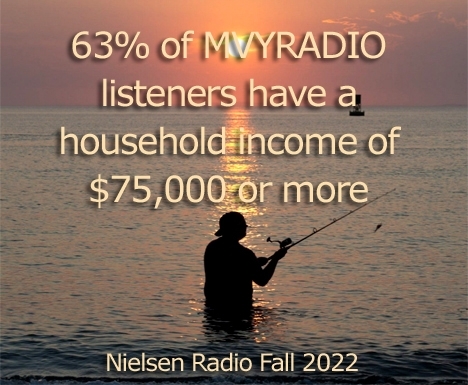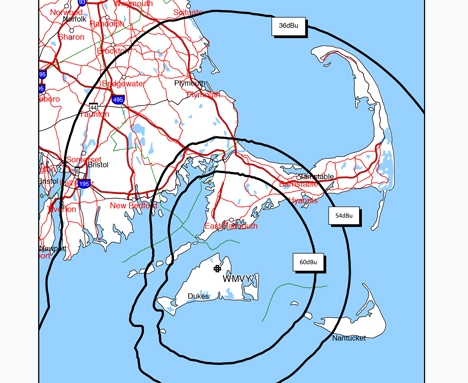 MVYRADIO's coverage in Massachusetts

88.7FM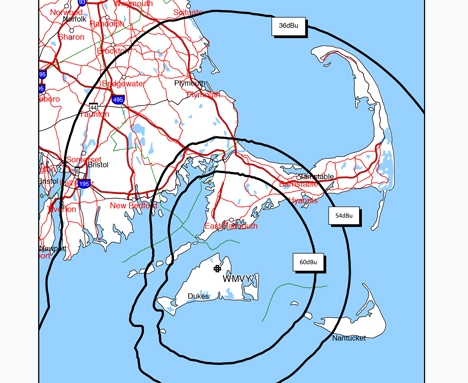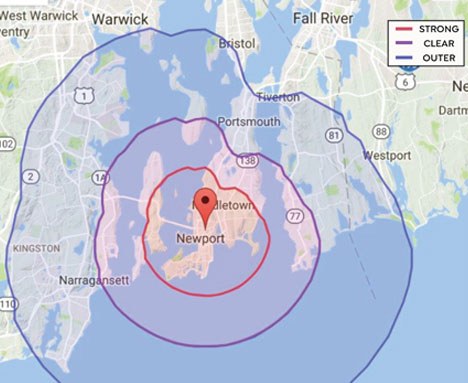 MVYRADIO's coverage in Newport, RI

96.5FM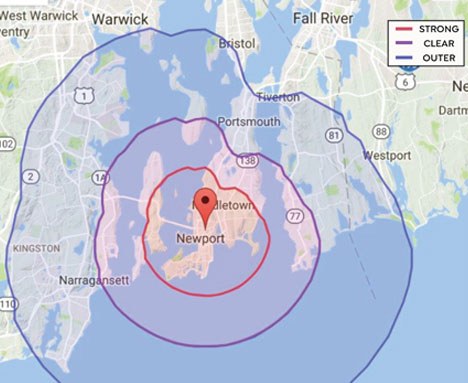 ---
FIND OUT MORE ABOUT UNDERWRITING WITH US
Click HERE to download our full Media Kit, which includes demographic information and a list of sponsorship opportunities.