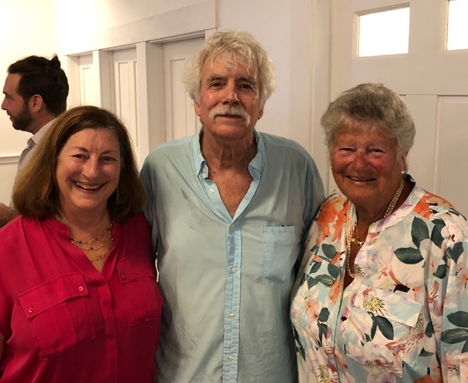 Friends of MVYRADIO
If you are ready to make a donation to Friends of MVYRADIO, click through to our donation page or call us at 508-693-5000!
Mission Statement
MVYRADIO aspires to reflect Martha's Vineyard and the region in music, news, culture and community. MVYRADIO embraces its local, regional and worldwide roots through its independent format, and uses contemporary media and community engagement to enrich the lives of our audience.

Vision Statement
Building community through the power of music.
Values
Respect the audience, strive to connect.
Be authentic, honest, human and substantive.
Give voice to our diverse communities.
Emphasize quality in music and presentation.
Maintain a healthy and supportive work environment.
Entertain, inform, and educate.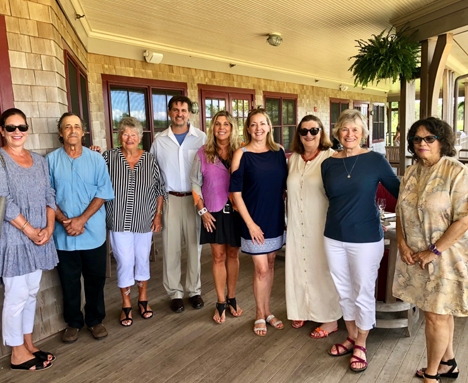 ---
MVYRADIO is an NPR Member Station, and is supported by The Corporation For Public Broadcasting.

MVYRADIO receives funding from the Corporation For Public Broadcasting. In accordance with their guidelines, our website includes the following information:

1) Names of Board members, Advisory Board Members, Executive Staff
2) Date of the next Open Meeting for Friends of MVYRADIO
3) A link to obtain our Annual Financial Report
4) Our Diversity Statement
5) Local Content & Services Report
6) Section 396(k)(12) Compliance
7) FCC Public Inspection File


1) NAMES OF BOARD MEMBERS, ADVISORY BOARD MEMBERS, EXECUTIVE STAFF:
FRIENDS OF MVYRADIO BOARD
OF DIRECTORS
Kathleen Teehan, Chair
Edgartown, MA

Jim Attwood, Vice Chair
Chilmark, MA

Rogers Brandon, Treasurer
Chilmark, MA
Brenda Brathwaite, Secretary
West Tisbury, MA

John Beck
South Yarmouth

Brooke Coburn
Washington, DC
Susan Cole
Washington, DC
Keith Crawford
New Orleans, LA
Tom DeVesto
Cotuit, MA

Scott Fedonchik
New York, NY

PJ Finn
East Falmouth, MA
Leslie Floyd
Vineyard Haven, MA
Joe Gallagher
Newport, RI
Marc Hand
Yountville, CA
Bob Hurley
Naples, FL
Tristan Israel
Vineyard Haven, MA
Ursula Kreskey
Edgartown, MA
Larry Perkins
Jupiter, FL
DiAnn Ray
Vineyard Haven, MA

EXECUTIVE STAFF
PJ Finn
Executive Director
pj@mvyradio.org
Erin Moran
CFO
erin@publicmedia.co
COMMUNITY ADVISORY BOARD
Tamara Buchwald
Washington, D.C.
Linda Comstock
Vineyard Haven, MA
David Crohan
Lake Worth, FL
Bruce Danziger
Sudbury, MA

Katie Dawson
Vineyard Haven, MA

PJ Finn
East Falmouth, MA
Patricia Garcia
Edgartown, MA
Tim Goodman
Chilmark, MA

Andy Herr
Edgartown, MA

Chuck Hughes
West Tisbury, MA
Rob Kagan
Cambridge, MA
Ursula Kreskey
Edgartown, MA
James MacDonald
Watertown, MA

Leah Palmer
Falmouth, MA
Steve Parachini
Edgartown, MA

Susan Shea
Edgartown, MA

Livingston Taylor
West Tisbury, MA
Sally Taylor
Cambridge, MA
Bob Whritenhour
Falmouth, MA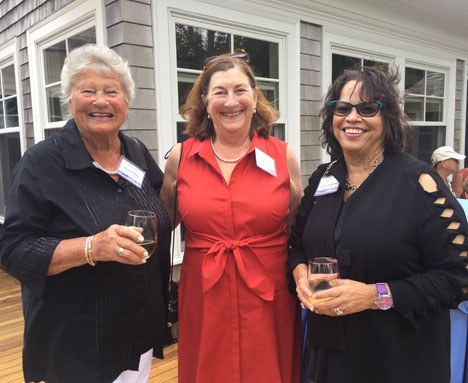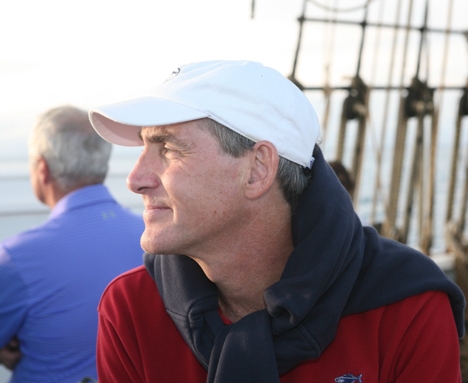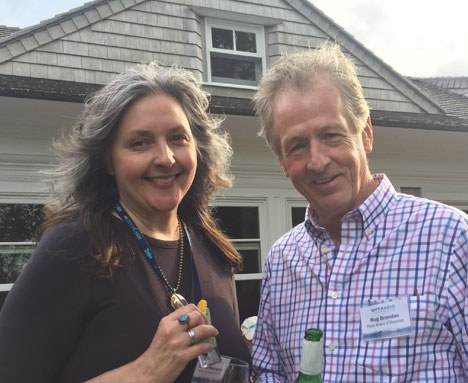 2) OPEN MEETING
All meetings are open to the public. Most meetings are held at the West Tisbury Free Library, West Tisbury, MA, unless otherwise noted.

The next 2020 Open Meeting of the Friends of MVYRADIO Board is on September 17 at 11am.
Due to COVID-19 this meeting will be held on a conference line. For more information, call 508-693-5000. Board meetings are held quarterly. Other meetings for 2020 are scheduled for December 17.

The next 2020 Open Meeting of the Friends of MVYRADIO Advisory Board is July 1 at 11am.
Due to COVID-19 this meeting will be held on a conference line. For more information, call 508-693-5000. Other meetings for 2020 are scheduled on September 9 and December 2.


3) ANNUAL FINANCIAL REPORT
View Friends of MVYRADIO Inc 2019 financials. And our CPB 2019 AFR Report.


4) OUR DIVERSITY STATEMENT
MVYRADIO is firmly committed to diversity in its workforce, management and board. Inclusiveness of gender, race, religion, culture, sexual orientation, ability, language and generation within the workings of the station, leads to an inclusiveness in the content we deliver, on air and to our community.

Through news reports, feature presentations, magazine style programming, music programming, public service announcements and other on-air content, we aim to address the needs and interests of both the community at large, and the minority populations on Martha's Vineyard. These minority populations include the Native American Wampanoag Tribe; the African American community; the Latino community, including the Brazilian and/or Portuguese speaking community; and the growing senior citizen community. Our ability to inform and educate these populations, to connect them to services, and to tell their story on air, is central to our mission of being a radio station for this Island.

We follow the FCC's guidelines on EEO hiring requirements for staff.

In 2018, Friends of MVYRADIO grew both our Governing Board and our Community Advisory Board adding members to both which reflect the diverse population of our community.

5) LOCAL CONTENT & SERVICES
WMVY's goal is to serve the communities of Martha's Vineyard and Cape Cod and to reflect the voice and spirit of those who live here, through the station's programming and personalities. MVY works hard to provide the community with reliable, current information surrounding basic needs such as weather, tides, sea conditions, ferry and airline service, school closings, traffic information, emergency management messages and other vital services. The station provides local and national news and broadcasts Public Service announcements for local nonprofit organizations.

The station produces four locally-focused feature programs. "The MVYRADIO Person Of The Week", a 3 minute first person portrait of a local individual who is creating a community benefit. We spotlight over 50 individuals each year. On Sunday mornings, we air a 30 minute "news magazine" format program called "The Vineyard Current." This program has won a Massachusetts Broadcasters Association Award for 3 straight years. The program begins with a weekly news round-up featuring reporters from The Vineyard Gazette, followed by profiles of people and organizations that make Martha's Vineyard tick. On Monday nights, from 10pm to Midnight, we air a program called "MVYRADIO Night Casts." This music program focuses on a weekly theme, with music selections to highlight the theme, plus an in studio local guest, and recorded "local voices" talking about the theme. On Tuesdays, we air the weekly one-hour program "The MVYRADIO Local Music Cafe" which spotlights local and independent musicians. Through these programs, hundreds of local individuals and organizations are given a voice on the air.

The MVYRADIO Porch Concert series at the Harbor view Hotel continued in Summer 2018. We produced 8 live concerts, featuring local and regional musicians, free to the community on Tuesdays throughout the summer. We also continued the Aquinnah Summer Music Series, in collaboration with the YMCA and the Aquinnah Public Library. These free weekly shows feature performances from local high school-age singer-songwriters, often playing their first paid gig.

In 2018, we piloted "Radio Games," an after-school program at the Edgartown Public Library. "Radio Games" teaches middle school student simple communication skills (that you would find in broadcasting) that can translate to other careers. The games are hosted by an MVYRADIO staffer, and 2 high school age mentors. The station will expand the program in 2019.

MVYRADIO continued to participate in local community events including The Red Stocking Fund Great Chowder Contest, The Red Stocking Fund Big Chili Contest, The Murdick's Fudge Run The Chop Challenge, The Martha's Vineyard Hospital Health Fair, The Martha's Vineyard Ag Fair and The Falmouth Christmas Parade.

In 2018, we revamped our long-running Black History Month features. These 90-second pieces air daily during February. Previously, they focused on a National figure, but in 2018 we worked with the Martha's Vineyard African American Heritage Trail to create pieces that are focused on local African American History. We will expand the library of these features in 2019.

6) SECTION 396(k)(12) COMPLIANCE
To receive funding from The Corporation For Public Broadcasting, Friends of MVYRADIO must be in compliance with Section 396(k)(12), which states:
"The station(s) and its/their licensee comply with the donor list and political activity requirements of the Communications Act of 1934 codified at 47 U.S.C. § 396(k)(12)."
In short, we are instructed to state that the station does not rent contributor or donor names (or other personally identifiable information) to or from, or exchange such names or information with, any Federal, State, or local candidate, political party, or political committee.
Friends of MVYRADIO is in compliance with this instruction.
7) FCC PUBLIC INSPECTION FILE
You can find our FCC-required Public Inspection Files online, here. Or in our office during regular business hours.

"I just discovered you! And thank god i did - if i listened to one more commercial I thought i might die. Thank you for your fabulous radio station - familiar voices singing timeless songs that I haven't heard a million times."
Ron in Newport