88.7 FM
Cape & Islands
96.5 FM
Newport, RI

Capital Campaign
We've raised $2,429,460 of our $2,500,000 goal to fund Our New Island Home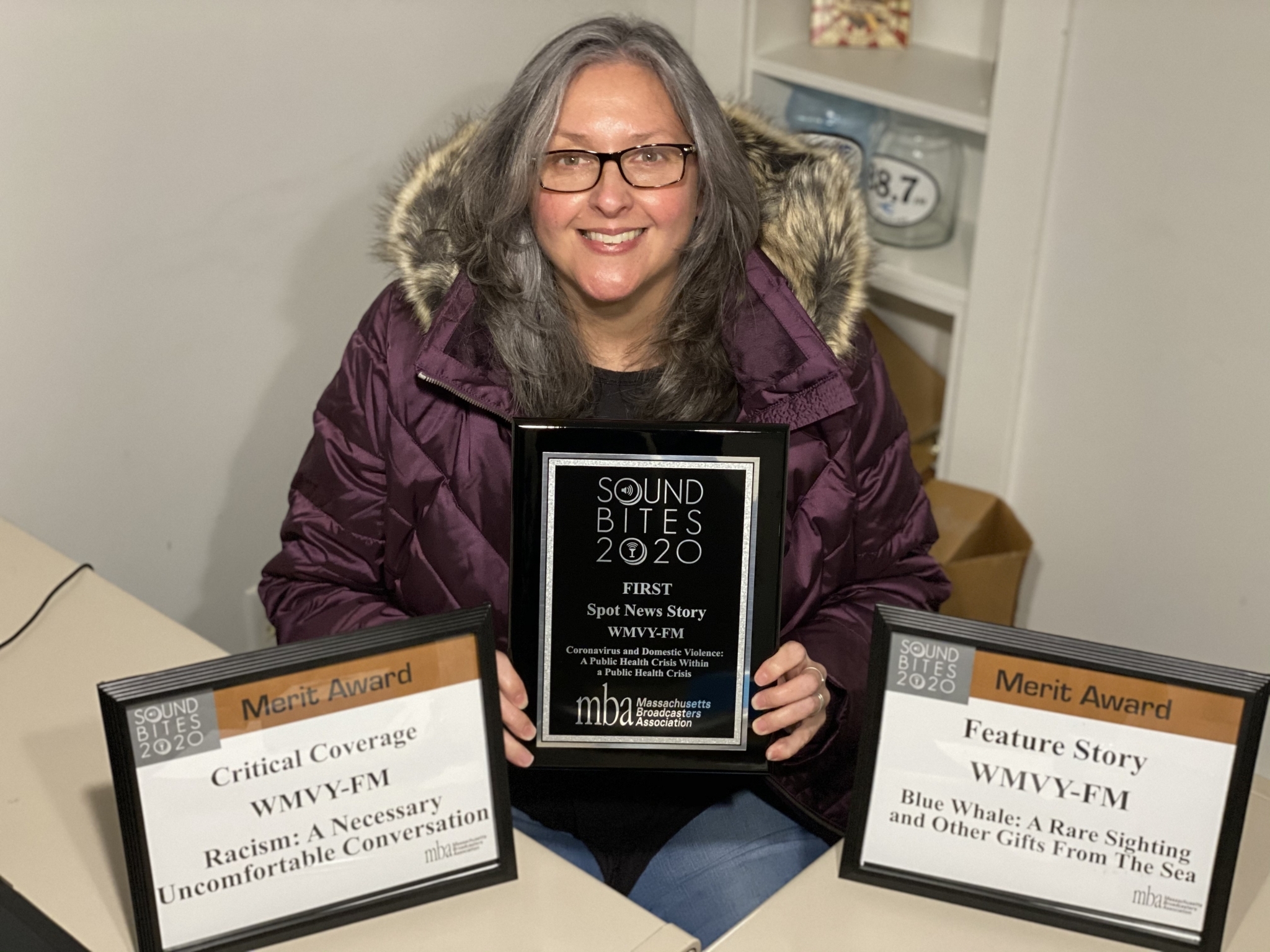 MVY IN THE COMMUNITY
Our award-winning Community Outreach Director Laurel Redington helps connect our station to the community...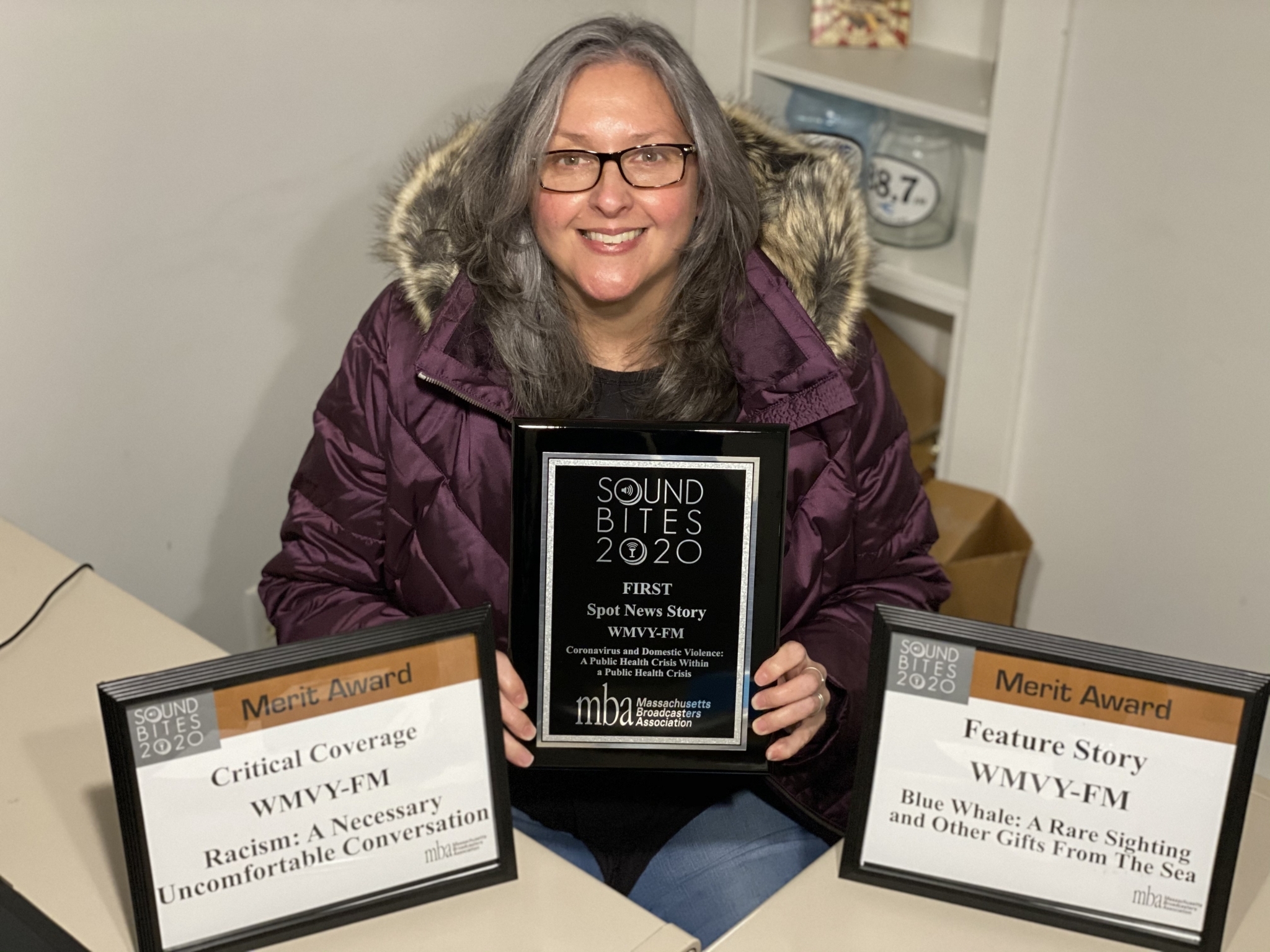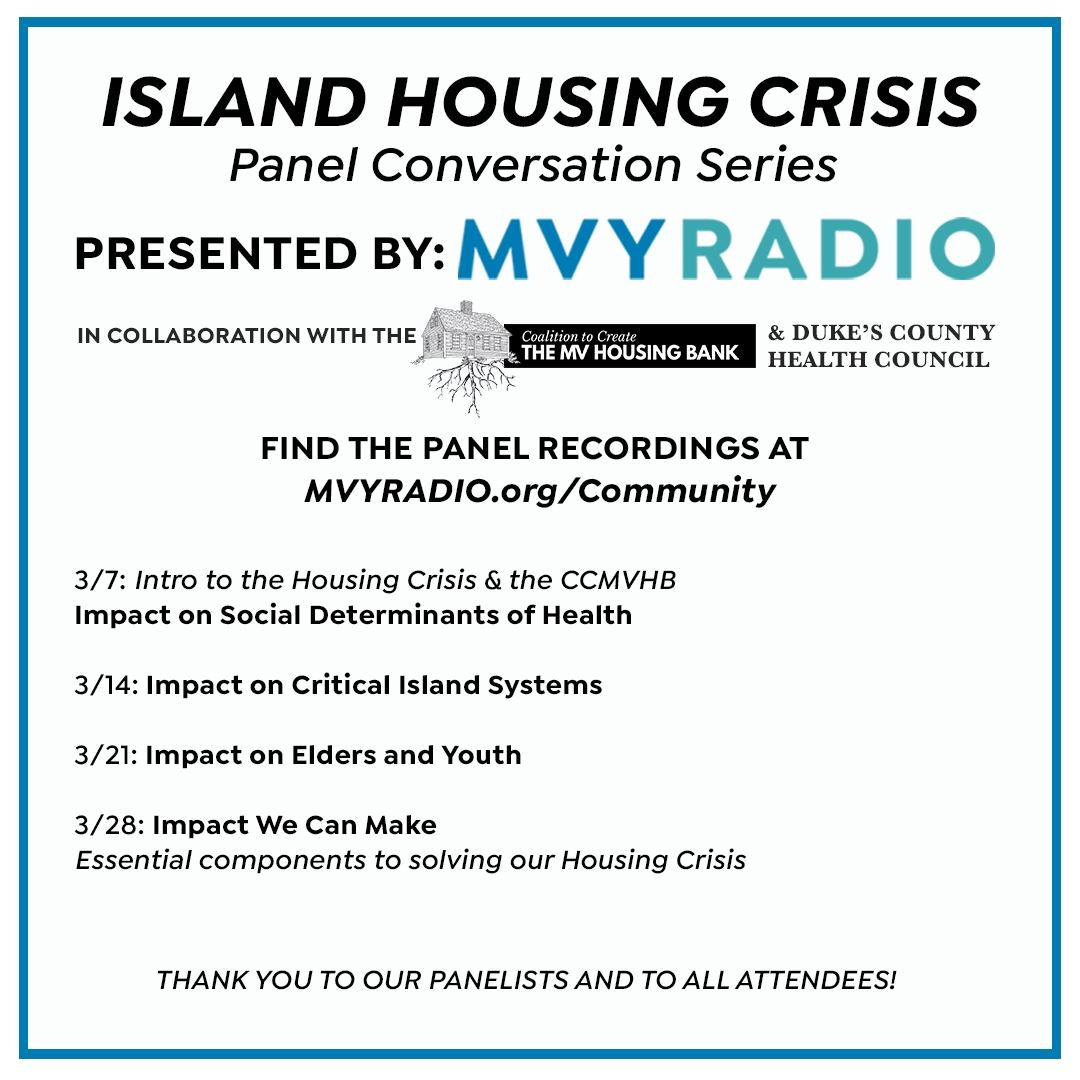 Every Monday in March, MVYRADIO, in partnership with the Dukes County Health Council (DCHC) and the Coalition to Create the MV Housing Bank (CCMVHB) hosted a series of panel discussions concentrating on the housing crisis on Martha's Vineyard.

Thanks to Joseph W. Dick for making this panel series possible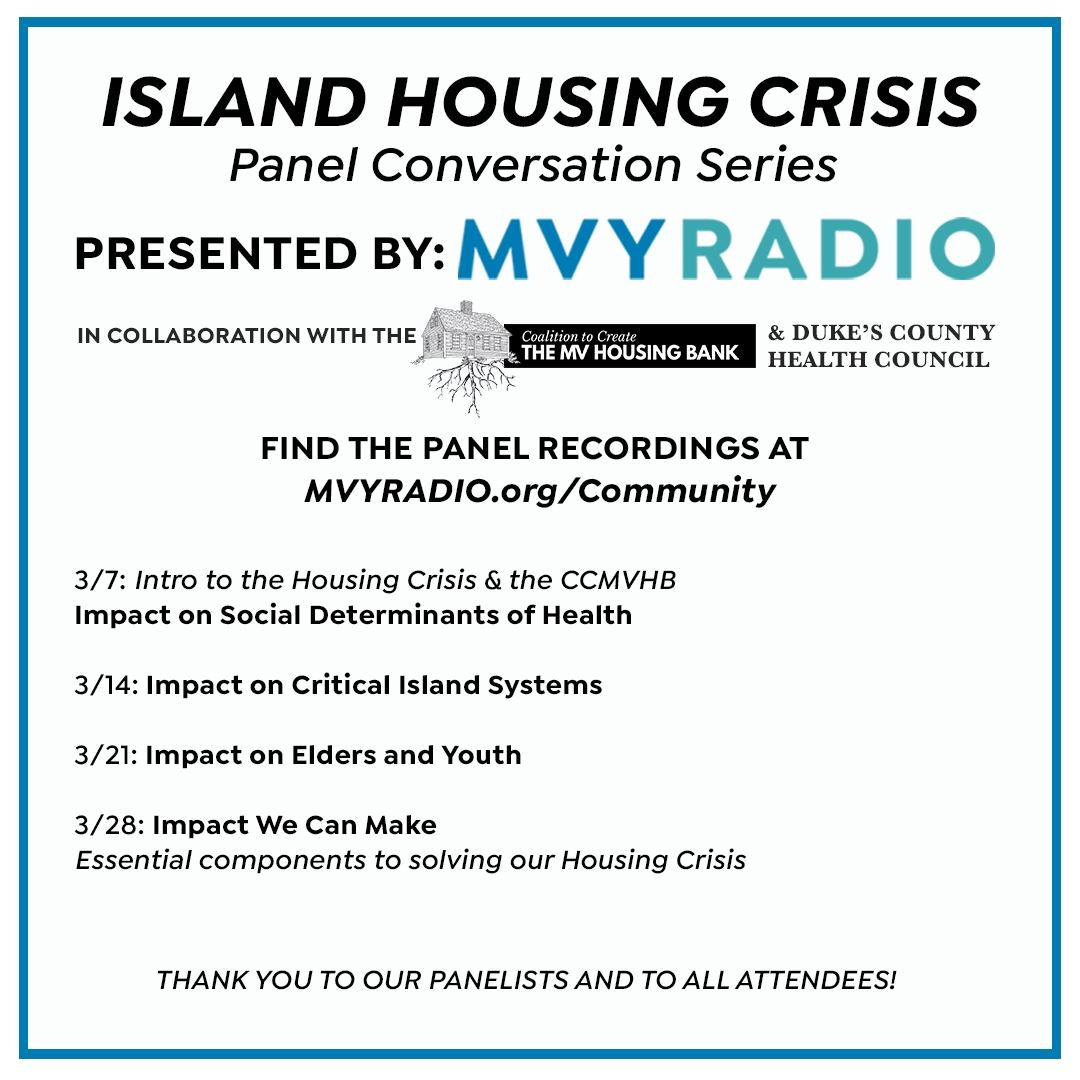 ---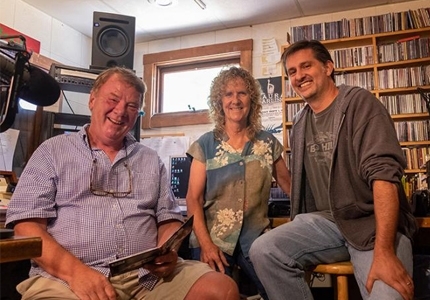 A VOICE FOR THE VINEYARD
Since 1983, WMVY has operated out of a little house, at the end of a dirt road, on a special little Island off the coast of Massachusetts. Independent and eclectic, not unlike the local populace, the station has always remained true to the vision of being A Voice For The Vineyard.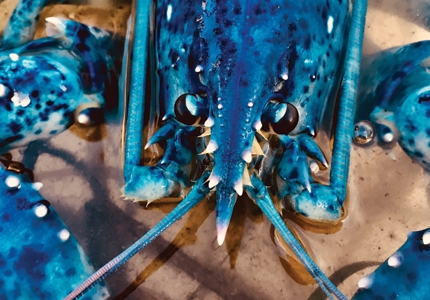 WHY THE BLUE LOBSTER?
MVYRADIO adopted the lobster logo in 2005, and it's been our symbol ever since.
"Great mix of old and new, the genre of music is diverse: Folk, country, pop, rock, easy listening, R&B. Songs played by major artists are not the commercial hits continually regurgitated on mainstream radio. Breath of fresh air."
Evelyn in Germany