We have raised $1,184,000
On our way to our goal of $2,500,000 for Our New Island Home

A Holiday Tradition!
We'll play Alice's Restaurant at noon on Thanksgiving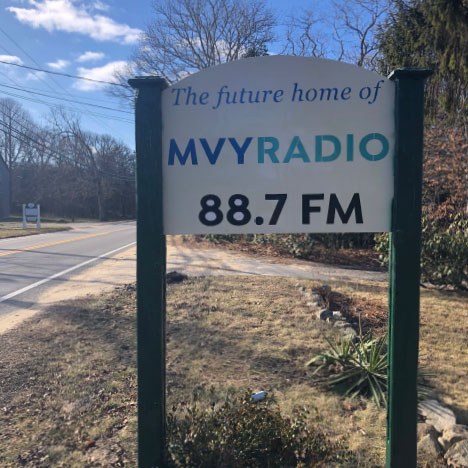 THE CAMPAIGN FOR OUR NEW ISLAND HOME
MVYRADIO has purchased a new facility in West Tisbury and started a campaign to fund our relocation. The building will become the new home of the radio station and its studios. We've raised $1,184,000 on our way to a $2,500,000 goal.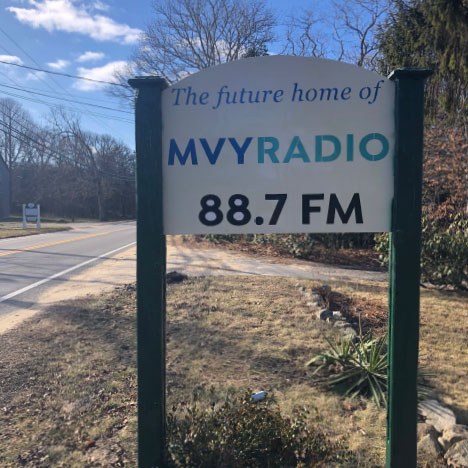 MVY IN THE COMMUNITY
Our Community Outreach Director Laurel Redington helps connect our station to the community...
---
MVYRADIO PORCH CONCERTS
This MVYRADIO Porch Concert featuring Tianna Esperanza is possible thanks in part to a generous contribution from Brenda & Leon Brathwaite and Tashmoo Insurance. This season's Porch Concerts were ONLINE, every Tuesday in July and August!
See all of the recordings, HERE.

---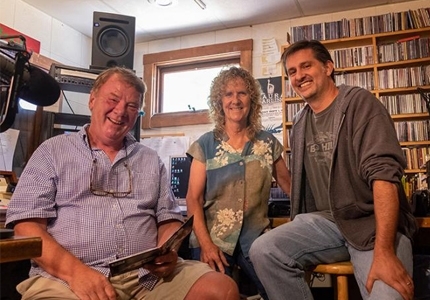 A VOICE FOR THE VINEYARD
Since 1983, WMVY has operated out of a little house, at the end of a dirt road, on a special little Island off the coast of Massachusetts. Independent and eclectic, not unlike the local populace, the station has always remained true to the vision of being A Voice For The Vineyard.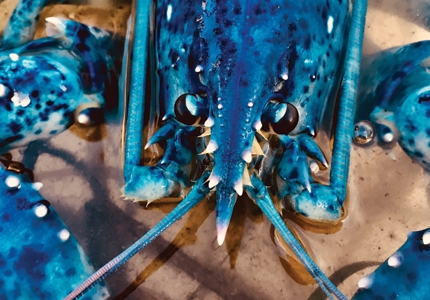 WHY THE BLUE LOBSTER?
MVYRADIO adopted the lobster logo in 2005, and it's been our symbol ever since.
"I love WMVY! I listen online at work and home, and on the car radio when I'm in southern RI. Makes me feel close to the Vineyard all year round."
Laura in Providence