---
MVYRADIO Year End Video 2023
---
CHECK OUT OUR PLAYLISTS PAGE
Click the players below to hear tracks played on the most recent Local Music Cafe program, a playlist of all NEW music we're spinning these days on MVYRADIO, and tracks featured on the playlist Jam That's Good.
---
DONATE
MVYRADIO is looking for 500 donations during our Winter 2023 drive. Please help support the station with your donation right now! And thanks!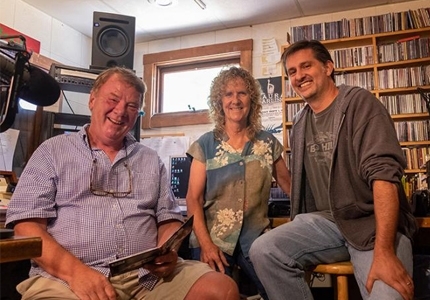 A VOICE FOR THE VINEYARD
Since 1983, WMVY has operated out of a little house, at the end of a dirt road, on a special little Island off the coast of Massachusetts. Independent and eclectic, not unlike the local populace, the station has always remained true to the vision of being A Voice For The Vineyard.
"I've been listening to MVY since the summer of '88 as a carpenter on Nantucket during my summer months, and it was the one solace I found after graduating college and going back to ACK to bang a few more nails before making my way in the world. 31 years later I decided to see if it was a streaming option on my Sonos system, and like a lifelong friend, there you were, with the same beautiful music and calming DJ's. Absolutely MVY is the best public radio on the planet."
Skip in Florida