MVYRADIO Rock & Roll Book Club

Our next book is the "This is What it Sounds Like - What the Music You Love Says About You" written by Berklee College of Music's award winning professor of cognitive neuroscience Susan Rogers. Early in her career she was one of the very first female sound engineers in the music business, eventually becoming Prince's chief sound engineer on Purple Rain. Susan later became one of the most successful female record producers of all time.

Susan is creator of the Perception and Cognition Laboratory at Berklee College of Music, where she has researched how and why we love the music that resonates with us so deeply, exploring the concept of a "Listener Profile" which we all carry with us - based on our brain's natural responses to 7 key dimensions of any song : Authenticity, Realism, Novelty, Melody, Lyrics, Rhythm and Timber.

Susan's book is easy to "listen to" as she provides many examples of music that illustrates her research. It's a wonderful way to understand the music that means the most to you as you follow along with the book's soundtrack and explore your own listener profile.

Pick up a copy at your local bookstore or library (and don't forget to check out the playlist below and/or the book's website at www.thisiswhatitsoundslike.com).

On Wednesday, January 17th at 7pm, we'll gather together on Zoom where Polly will share clips from her interview with Susan Rogers and we will discuss the book and the music we love. We're so excited to connect everything we love: music, books and MVY listeners.

There is no sign-up necessary for the Rock and Roll Book Club. Just read the book (it's ok if you don't read the book!) then check out this page on January 17th, and use the Zoom link we'll post here.




Check out The Kitchen Sisters Presents podcast episode which discusses Susan's book (requires an Apple Podcast subscription and MacOS 11.4 or higher).

----------------------------------------



Our book for November 2023 was Lou Reed's "The Art of the Straight Line" ~ a book written in part by Lou before his death and curated and edited by Laurie Anderson, Stephan Berwick, Bob Currie and Scott Richman. The book includes interviews and stories from many who knew Lou well and truly captures his life story. Hear the interview with Scott Richman here (mp3).


Check out Barbara Dacey's interview with Lou Reed from 1997!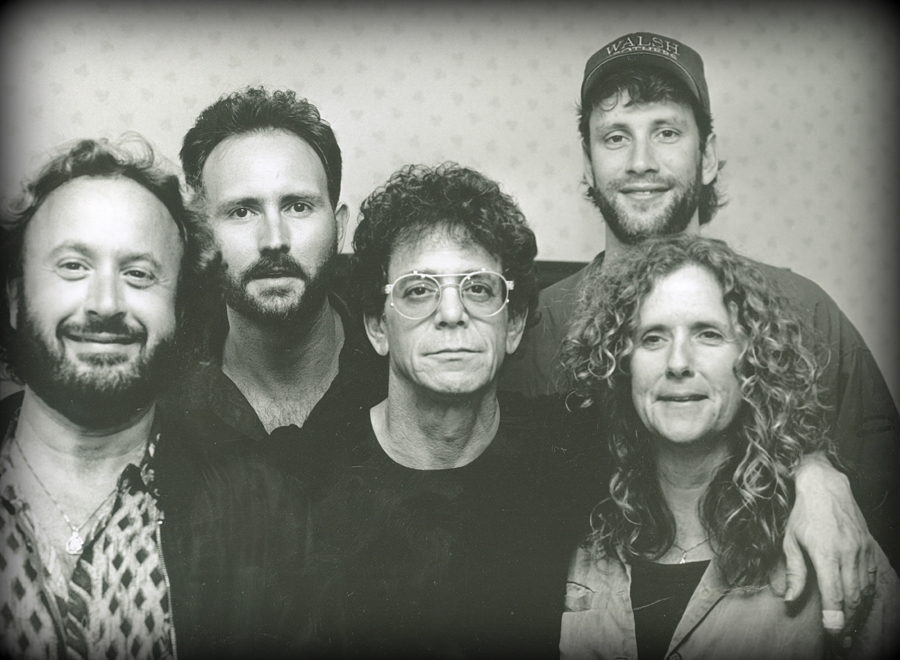 ----------------------------------------

Our Book Club book for September 2023 was "Remain In Love" by Chris Frantz. Below you'll find video of our Book Club meeting, plus Polly's full interview with Chris Frantz.




A note from Polly:
This playlist is an exploration of musical references from Talking Heads drummer Chris Frantz' book Remain in Love - beginning with his earliest musical influences, through his RISD days where he met David and Tina, then stepping into the Talking Heads' formative days at CBGB, touring with the Ramones as well as a walk through the Talking Heads studio albums, Stop Making Sense and some Tom Tom Club tracks as well! Listen to some or all to get a taste of what Remain in Love sounds like!



In 2002, Chris Frantz and Tina Weymouth visited the MVY studios on their way to a Tom Tom Club gig at The Atlantic Connection in Oak Bluffs. Here's their chat with Barbara Dacey.

Books we'll be discussing in the coming months:

Remain in Love - Chris Frantz

The Art of the Straight Line - Lou Reed

This is What it Sounds Like- What the Music you Love Says about you - Susan Rogers

How to Write a Song That Matters - Dar Williams
Once More We Saw Stars - Jayson Greene