MEET OUR ISLAND HOUSING CRISIS PANELISTS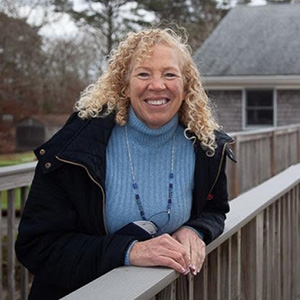 LISA BELCASTRO - 3/7
Lisa Belcastro is the Director of the Harbor Homes Winter Shelter for the last two years and previously served as a coordinator for Houses of Grace during the first five years of our Island's homeless shelter. Lisa is also the regional coordinator on the island for the National Alliance on Mental Alliance.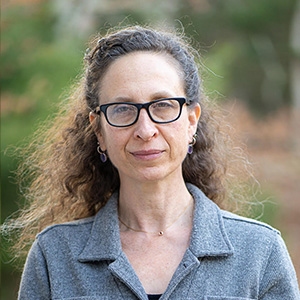 LAURA SILBER - 3/7, 3/14, 3/28
Laura Silber is the Coalition Coordinator for the Coalition to Create the MV Housing Bank. She is a founding member of the community organizing group We Stand Together/Estamos Todos Juntos MV, and is the former chair of the Island Parents Advisory Council on Special Education (mvipac.org). She has been a full-time resident of West Tisbury for almost 30 years.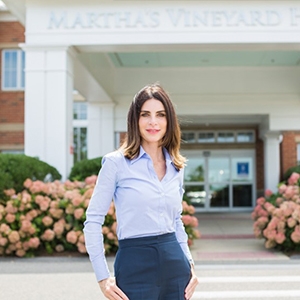 CLAIRE SEGUIN - 3/7
Chief Nursing and Operating Officer, Chief Clinical and Quality Officer at Martha's Vineyard Hospital - an MGH affiliate. Senior healthcare executive with expertise in evaluating and improving quality and operations. Experienced in strategic planning and implementation. Excel at new business and new process development and change management.
DR. CHARLES SILBERSTEIN - 3/7
Boarded in general, addiction and geriatric psychiatry I am the medical director at MVCS's Island Counseling Center. Having joined the medical staff at Martha's Vineyard Hospital in 1995, I am its longest-serving member. I co-founded Vineyard House and I also have an active private practice.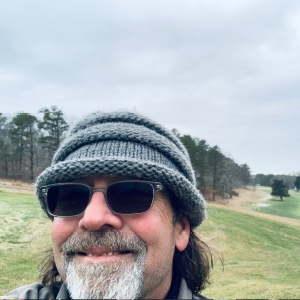 LARKIN STALLINGS - 3/14
My wife and I own that seedy little dive on Circuit Ave in OB. We are year-rounders, but also still own three venues in Houston. I am Board VP at MV Community Services. I am Board VP at Vineyard House. I am Board Pres at OBA (Oak Bluffs Association) All that looks cooler than it is..in all cases, I am just the guy that when they called for volunteers to step forward, was not bright enough to take a step back. We have 4 grown kids and one grandson ( he is the coolest).

MARK LEONARD - 3/28
Mark Leonard is the Chair of the Oak Bluffs Affordable Housing Committee and the Vice-Chair of the Dukes County Regional Housing Authority Board of Directors. He is a retired Army Colonel and holds a Ph.D. in Public Policy and Administration.
DAVID VIGNEAULT - 3/14
David Vigneault has been the Executive Director of the Dukes County Regional Housing Authority since 2005. In addition to being a resource on community housing needs, he has responsibility for the management of approximately 90 units of affordable housing on the Island. Prior to this position, he was the Executive Director of Vineyard Employment Options, a local nonprofit that provided housing for individuals with disabilities.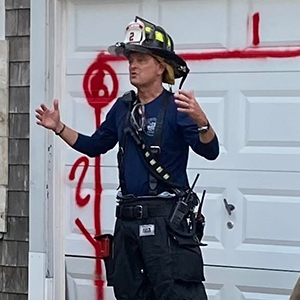 CHIEF NELSON WIRTZ (OBFD) - 3/14
Started my fire career as a call/volunteer in Brewster MA. Once I got my paramedic certification I was hired by the Chatham Fire department where I served for 27 years, leaving there as the senior captain for the chief's job in Oak Bluffs. I am married and have 3 children.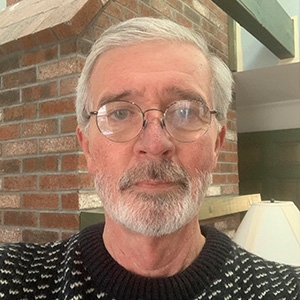 GREG ORCUTT - 3/14
Greg Orcutt was born and raised on the Island. He attended the Edgartown School and Martha's Vineyard Regional High School. He graduated from Stonehill College with a degree in Sociology.
He spent 25 years working in radio sales in Boston with RKO General, the Boston Celtics Media Group and Greater Media. In 2001 he returned to the Island to be the General Manager of WMVY, where he worked until 2017. He is the Executive Director of Habitat for Humanity of Martha's Vineyard and serves on several local boards and committees.
Greg lives in West Tisbury with his wife Mary.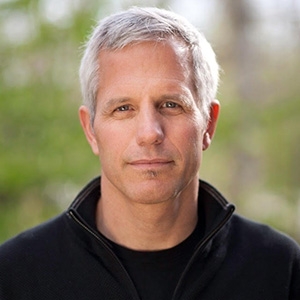 PHILLIPE JORDI - 3/28
Philippe Jordi is the founding executive director of the Island Housing Trust, a non-profit community development corporation and community land trust on the island of Martha's Vineyard in Massachusetts. Philippe's work with the Trust has focused on creating a mosaic of scattered-site ownership and rental housing that fits within existing neighborhoods and provides long-term
affordability through ground lease restrictions and energy-efficient design and construction.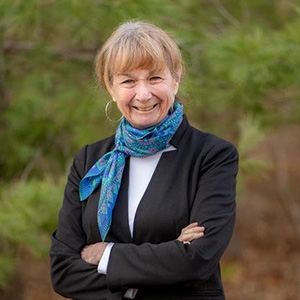 JULIE FAY - 3/7, 3/14, 3/21, 3/28
Juliette Fay is the former Executive Director of MV Community Services (MVCS). Prior to joining MVCS Julie was an Executive Vice President of the Mentor Network for 14 years; a publicly-traded healthcare company. Prior to that Julie was President of Charles River Healthcare Management Inc., where she was CEO of two private psychiatric hospitals and a care management company. Her previous experience includes management positions for MA Health and Educational Facilities Authority, MA Department of Mental Health, and the Department of Youth Services. She holds a Bachelors Degree from Boston College and a Masters from Harvard University.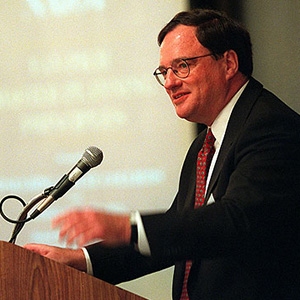 DAN O'CONNELL - 3/28
Dan O'Connell is the Former Secretary of Housing/Economic Development for MA during the Patrick administration. Previously, O'Connell had done his time in government, working for the Massachusetts Port Authority as director of planning and development and serving as executive director of the Massachusetts Industrial Finance Agency. He was also chief of staff to Democratic Congressman Ed Markey. O'Connell was also executive vice president and a partner of Meredith & Grew's Development and Advisory Services Group and worked for Spaulding & Slye Colliers.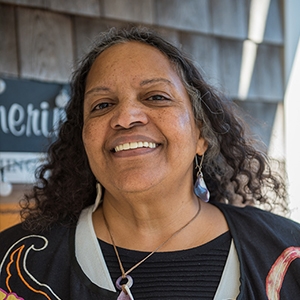 CAROLE VANDAL - 3/21
Born and raised in Aquinnah. Aquinnah Wampanoag Tribal Member. Musician and Educator. Board Member at Aquinnah Cultural Center, Owner-Morning Light Solutions at Self-Employed and Existentialist at Indian Education Teaching from 1972-forever.
LOVE WITH YOUR HEART, LISTEN WITH YOUR HEART, LET YOUR HEART SING,
DANCE FOR LIFE, DANCE FOR LOVE, DANCE FOR MOTHER EARTH, WE ARE ALL
RELATED, MITAKUYE OYASIN. FOR ALL OUR RELATIONS. WALK IN BEAUTY. You'll have to get to know me to know me!
Favorite Quote:
IN THE MIDDLE OF EVERY DIFFICULTY LIES OPPORTUNITY~ALBERT EINSTIEN~
~Every little thing is gonna be alright~Bob Marley~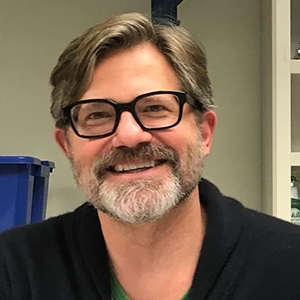 GRAHAM HOUGHTON - 3/7, 3/21
In a perfect world, kids would think, make good choices and act responsibly. They would realize their goals, maintain lasting, healthy relationships and make the world a better place. It's a tall order, but this outcome is what healthy families, smart schools, and great communities are focused on for their young people.
The awesome privilege of working with kids must include efforts to influence these outcomes. Basing all decisions on safety, health, and education, teaching strategies, nurturing creativity, and providing descriptive feedback is a good foundation for this work. Building trust through proximity and communication is essential and it paves the way.
High standards, logical consequences, and accountability matter; after all, discipline is love! Students with self-discipline, grit, and an "I can do it" attitude are in the best position to succeed. If the best predictor of future success is past performance, then NOW is the time…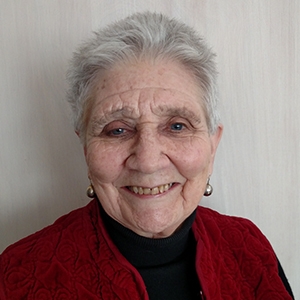 PADDY MOORE - 3/21
In 2013, Paddy founded the Healthy Aging Task Force as a grassroots advocacy, planning, and consensus-building organization to raise island awareness of the needs and strengths of the burgeoning elder population. As a result of her leadership, HAMV has been accepted into the World Health Organization's (WHO/AARP) network of Age-Friendly Communities, is supported by all six towns, and has become a leading voice of elders on the island. Before moving to the island in 1974 with her husband Ben and six sons, she managed state programs for women and children in New Jersey and Mass and facilitated national consensus-building processes on health care coverage for the uninsured and on the national crisis shortage of health care providers with geriatric training. She recently received a Vineyard Vision Fellowship to plan for an integrated health and social services delivery system for in-home care to support Aging at Home.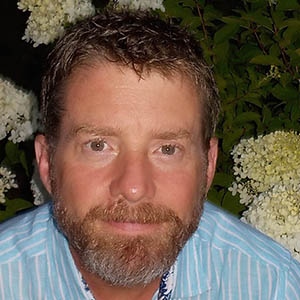 TUCKER HOLLAND - 3/28
Tucker Holland is the HOUSING DIRECTOR FOR NANTUCKET. Nantucket is widely recognized as having a year-round housing crisis. Our recent Workforce Housing Needs Assessment documented that half of the all-year-round households are housing-cost burdened. Forty percent of our total housing stock is utilized year-round. With an average home price over $2 million, an increasing year-round population, and the attraction of the Airbnb model to investors, it is no surprise that rents are among the highest in the nation, year-round housing supply is exceedingly scarce, and the "Nantucket Shuffle" is alive and well. Our goal is to address our lack of stable, affordable, year-round housing is equally important to how we address it. We have done a remarkable job protecting our open space on Nantucket, as well as our historic architecture. As a community, we need to gather around solutions that value our people, our environment, and our history equally.
KIM GARRISON - 3/21
Kim Garrison is the Behavioral Health Coordinator/Research Specialist at Martha's Vineyard Public Schools. She is passionate about collaboration and supporting all aspects of program development, progress monitoring, and evaluation using collaborative processes. Systems integration and interagency collaboration are two areas in which she focuses her consulting work. She has worked with school districts, non-profits, and public health agencies/groups to conceptualize programs, projects, and policies from start to finish. Within this process, she uses her skills to help build the evaluation capacity of groups so that they engage in participatory and sustainable work for the life of their projects.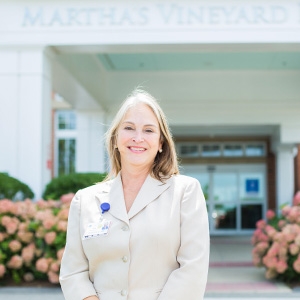 DENISE SCHEPICI - 3/14
Denise has more than 30 years of healthcare leadership and management experience from academic medical centers, integrated health systems, and community hospitals. In her role as CEO of Martha's Vineyard Hospital, Denise is also a leader in community efforts aimed at supporting underserved communities, specifically prioritizing personnel and financial resources in the areas of homelessness, food equity, and substance use disorder. Most notably, Denise enhanced primary care services to include training to support suboxone providers, added primary care-based psychiatry, and partnered with MVCS to establish the Resource Recovery Center. Her innovative management style has been recognized by the Commonwealth Institute for the past two years as one of the "Top 100 Women-led Businesses in Massachusetts." Under her leadership, Martha's Vineyard Hospital received recognition in the 2022 Best Hospitals Women's Choice Awards for the top Hospital for Obstetrics, Orthopedics, and Mammogram Imaging Center. Denise holds a Bachelor of Science degree from Boston University Sargent College of Allied Health and a Master of Public Health degree from Boston University School of Public Health.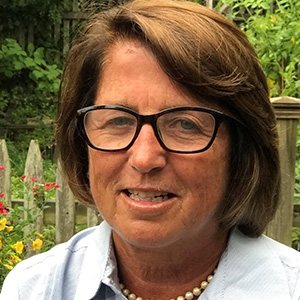 CINDY TRISH - 3/21
Cindy Trish is the Executive Director of Healthy Aging Martha's Vineyard. HAMV is a planning, advocacy and community-building organization with a mission to ensure we have the infrastructure and services in place for our growing Older Adult population. Cindy has been an island "wash-ashore" for over 25 years and lives in Edgartown. She has over 35 years of experience in marketing research, marketing communications and strategic planning. Clients included technology leaders, financial services providers and health insurers and providers with a particular focus on Older Adults. She ran her own agency for 15 years in Silicon Valley and has worked for large, international companies, including a three year assignment in London. Cindy enjoys being outdoors, either playing tennis, golf, swimming or biking when not in her garden or hanging out with her grandchildren.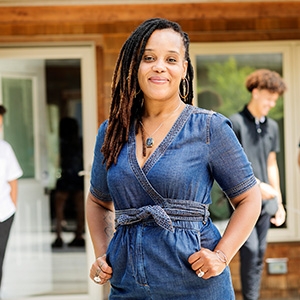 ARIELLE FARIA - 3/21
Arielle Reid Faria first arrived on Martha's Vineyard as a small child with her family who had been visiting seasonally for generations. Arielle graduated from Wellesley High School in 1998 and went on to attend Berklee College of Music majoring in Music Business and Music Production and Engineering. She was one of the first Black women to be accepted into the Music Production and Engineering major. After wearing many different hats in her professional career, in 2009 after the birth of her second son, Arielle co-founded Hayes Design Studios, a graphic design company. This career change allowed her to work from home to take care of her growing family, work from almost anywhere in the world, and ultimately led to becoming a full-time resident of Martha's Vineyard in August 2009. Arielle helped to grow Hayes Design Studios from the ground up as consulting director to the company. In 2017, Arielle accepted a position as the administrator for the Affordable Housing Committee and Trust where she developed a passion for assisting her community in finding solutions for the growing housing crisis on Martha's Vineyard. Arielle has continued to grow and expand the scope of her position for four and a half years as she aids the Affordable Housing Department. She is now the co-chair for the initiative to Create a Martha's Vineyard Housing Bank as well as a tenant representative on the board for the Dukes County Regional Housing Authority. She recently agreed to serve on the CEO Council at the Martha's Vineyard Hospital as well as the Board of the Martha's Vineyard Community Foundation.