WE'RE RAISING $2.5 MILLION FOR OUR NEW ISLAND HOME
THE MV TIMES WROTE A LENGTHY ARTICLE ON OUR UPCOMING MOVE!
FIND IT HERE


Watch this video to learn about the new facility and to see our progress

In October 2019 we purchased a building which will become Our New Island home, and will house new studios and new offices. It will be a much needed move for the station, which has been operating in an overcrowded and antiquated space.

489 State Road is a 3 level building, located in West Tisbury next to Up-Island Cronig's and the Martha's Vineyard Charter School. Once the building is renovated, it will increase the number of working studios available for broadcast and production. And it will house a main studio that will allow for guests. A spacious multi-purpose space will be able to host Board meetings and can be made available to community groups to host their own meetings. Adequate office space will enable efficiency and privacy. The building's proximity to our current tower means that we will not have to relocate our transmitter and antenna. It is an ideal home for the future of MVYRADIO.

---
FOLLOW ALONG WITH OUR PROGRESS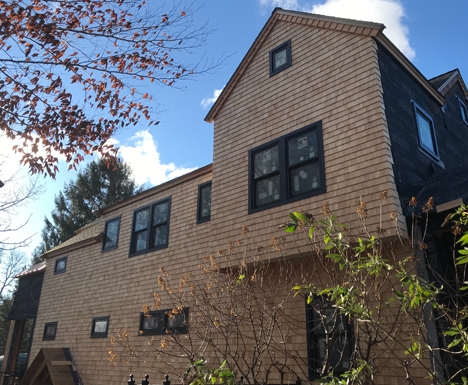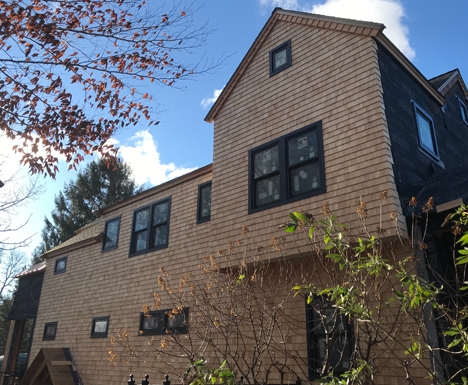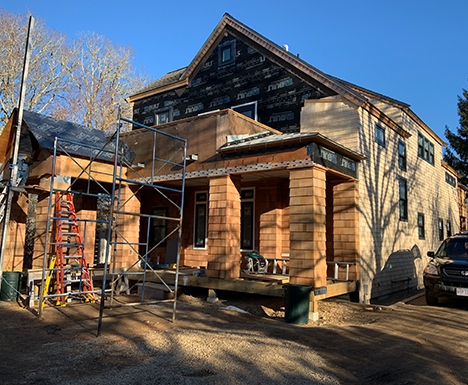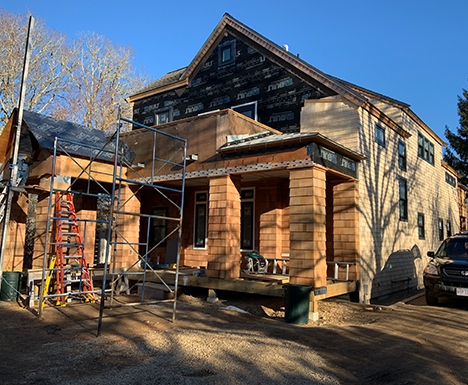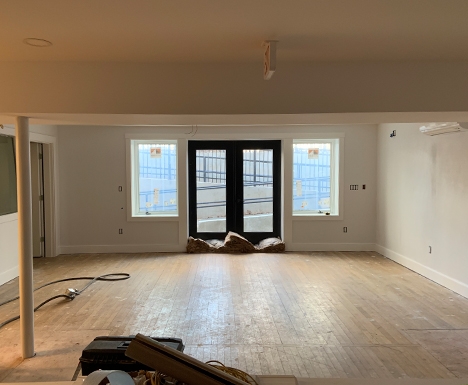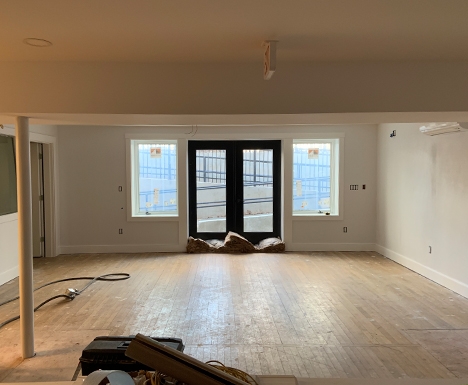 ---
GET INVOLVED
The Campaign for Our New Island Home is underway! Thanks in part to a lead donation from our Board members, and with additional contributions from listeners, we have raised $2,138,144 to date - over 80% of our goal! But we need your help, too.
Our Board members and senior staff would love to speak to you about how you can be a part of our success! Donation levels start at $1,000 and go up to $500,000. They can be single gifts or multi-year commitments. There are many naming and acknowledgment opportunities.

The following Naming Opportunities are available at the new MVY Island Home. Custom signage will be created and hung prominently at the entryway of each space.
Studio Spaces
The Pantry
Multipurpose Space
Upstairs Conference Room

The following Underwriting Opportunities are available as part of premier support levels and include underwriting messages.
The Blues At 8
Sunday Morning + All That Jazz
My Back Pages
The Local Music Café
Uncharted Waters
Person Of The Week
The Vineyard Current
Shakedown Stream
---
SUPPORT LEVELS
MVY Cornerstone Partner
Naming rights for the Main Studio space

One underwriting message per show per hour for a year on TWO MVY Shows (see list of opportunities)

Donor name listing on individual "Hit Record" displayed on MVY's wall and duplicate copy presented to the donor.

$250,000 OR ABOVE
Island Platinum
One Naming right opportunity at MVY's new station home (see list of opportunities)

One Sponsorship of an MVY Show with one underwriting message per show per hour for a year (see list of opportunities)

Donor name listing on individual "Hit Record" displayed on MVY's wall and duplicate copy presented to the donor.

$100,000 AND ABOVE
Island Gold
One Sponsorship of an MVY Show with one underwriting message per show per hour for a year (see list of opportunities)

Donor name listing on individual "Hit Record" displayed on MVY's wall

$50,000 AND ABOVE
Island SILVER
• One Sponsorship of an MVY Show with one underwriting message per show per hour for a year (see list of opportunities)
• Donor name listing on individual "Hit Record" displayed on MVY's wall
$25,000 AND ABOVE
Island Bronze
• Donor name listing on individual "Hit Record" displayed on MVY's wall
$10,000 AND ABOVE
STATION FRIEND
• Donor name listing on group "Hit Record" displayed on MVY's wall
$5,000 AND ABOVE
STATION SUPPORTER
• Donor name listing on group "Hit Record" displayed on MVY's wall
$1,000 AND ABOVE